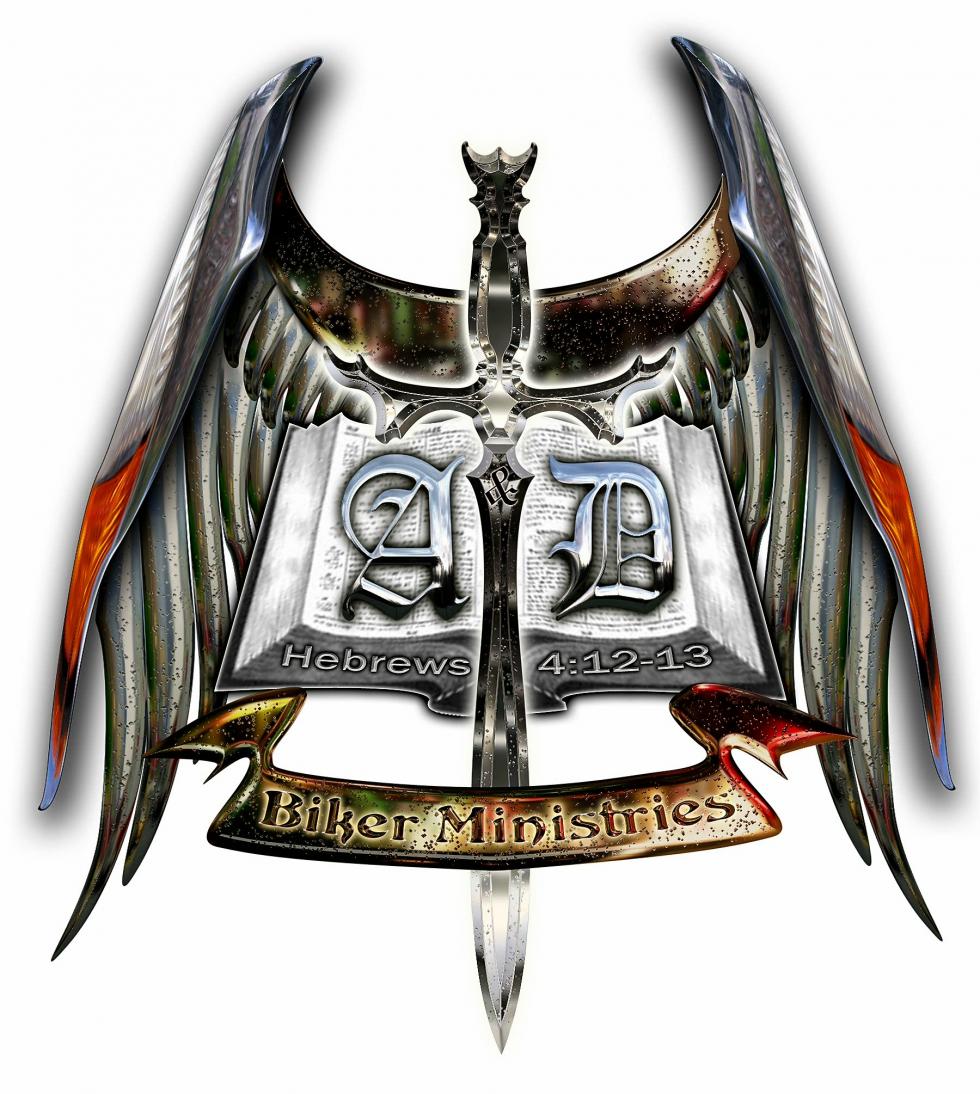 Sermons
December 7, 2019
SECOND Week Of Advent
"A FRESH START . . . IT'S A WONDERFUL LIFE!"
Isaiah 61:1-11
1 The Spirit of the Sovereign Lord is on me, because the Lord has anointed me to proclaim good news to the poor. He has sent me to bind up the brokenhearted, to proclaim freedom for the captives and release from darkness for the prisoners, 2 to proclaim the year of the Lord's favor and the day of vengeance of our God, to comfort all who mourn, 3 and provide for those who grieve in Zion - to bestow on them a crown of beauty instead of ashes, the oil of joy instead of mourning, and a garment of praise instead of a spirit of despair. They will be called oaks of righteousness, a planting of the Lord for the display of his splendor. 4 They will rebuild the ancient ruins and restore the places long devastated; they will renew the ruined cities that have been devastated for generations. 5 Strangers will shepherd your flocks; foreigners will work your fields and vineyards. 6 And you will be called priests of the Lord, you will be named ministers of our God. You will feed on the wealth of nations, and in their riches you will boast. 7 Instead of your shame you will receive a double portion, and instead of disgrace you will rejoice in your inheritance. And so you will inherit a double portion in your land, and everlasting joy will be yours. 8 "For I, the Lord, love justice; I hate robbery and wrongdoing. In my faithfulness I will reward my people and make an everlasting covenant with them. 9 Their descendants will be known among the nations and their offspring among the peoples. All who see them will acknowledge that they are a people the Lord has blessed." 10 I delight greatly in the Lord; my soul rejoices in my God. For he has clothed me with garments of salvation and arrayed me in a robe of his righteousness, as a bridegroom adorns his head like a priest, and as a bride adorns herself with her jewels. 11 For as the soil makes the sprout come up and a garden causes seeds to grow, so the Sovereign Lord will make righteousness and praise spring up before all nations.
It can be a wonderful life, because God is all about helping us start over . . . and find a new beginning.
In many ways the season of Advent is a lot like a pregnant woman. It's all about expectation! We say, "She's expecting." Expecting what? An email? A phone call? Well, a birth of course! She's looking forward to a birth that will make the struggles of the last 9 months of her present life wonderful, after all.
I mean, she walks around with a watermelon strapped to her stomach. She feels dizzy in the morning. Her legs swell up. When she squats down to pick up an ear ring she dropped, she may find herself unable to stand back up again. She isn't her usual sweet and sensitive self. It's a hard way to live . . . but, she's expecting!
So, it's wonderful anyway.
This is the message of Advent. We are expecting a birth. There is good news coming! Isaiah speaks of it in our text today: 1 The Spirit of the Sovereign Lord is on me, because the Lord has anointed me to proclaim good news to the poor.
Good news. Isaiah is the only book in the OT to use that term. Good news liberates. It releases you from apprehension. The doctor got the results of your tests back, and it's good news. That kind of good news!
Well, Isaiah has good news. Chapter 61 is Messianic, that is, it describes the coming Messiah. And there's something in the promises and expectations of the Messiah that convince us again that indeed It's A Wonderful Life.
Here's the key and the central message I want us to remember today . . .
It's A Wonderful Life because a sovereign God has purposed to give us a fresh start, and a new beginning, a "new birth."
Jesus came to remake my physical world
The God of the Bible is different than the gods of other world religions. In other religions, the gods don't come into our world. People are all trying to get into theirs.
Escape of reincarnation is the goal of Hinduism. You know, getting out of the repeated life-cycle with all its hardships, into the indefinable state of non-being.
Islam teaches that after years of obedience, heroic deeds, pilgrimages, prayers, and rituals - one may get rewarded in heaven.
Fatalism says "stuff happens. That's life. You must endure it. There may be some joys, there will be pains and hurts. But it's pretty much random. Different day, same old . . . stuff. Stinks to be you!"
But God's Word says it all differently . . .
Genesis tells us that God came down and walked beside Adam and Eve. The Gospels tell us that God came down (Jesus) and walked among the Jewish people of the first century in the Middle East!
God created human existence in tissue and cartilage. God walked on earth and stone and water. And all of that will be reclaimed and put back together!
Look at all the reversals Isaiah says the Messiah is all about, in vs. 1-4:
bind the broken hearted (v. 1)
free the captive (v. 1)
release the prisoner (v. 1)
comfort the mourner (v. 2)
praise will replace despair (v. 3)
ancient ruins will be rebuilt (v. 4)
This is celebration language! The "year of the Lord's favor" (in v. 2) comes from Leviticus 25 - The Year of Jubilee.
God instructed Israel that every 50th year they must free their slaves, cancel all debts, and return land to the families that originally owned it - who may have sold them to pay debts.
The message of Jubilee was that when you live with God, your failures can't ruin you for good.
A fresh start was always coming. God is the One who flips things around to remake them.
God's nature is all about new beginnings / fresh starts, for you, and me, and even for the ground we walk on!
Romans 8:19-22 (NIV)
19 The creation waits in eager expectation for the sons of God to be revealed. 20 For the creation was subjected to frustration, not by its own choice, but by the will of the one who subjected it, in hope 21 that the creation itself will be liberated from its bondage to decay and brought into the glorious freedom of the children of God. 22 We know that the whole creation has been groaning as in the pains of childbirth right up to the present time.
Just look at what Jesus did when he walked our roads! In Luke 4, when Jesus was beginning his ministry on earth, he went to the synagogue and read our text today from Isaiah 61!
Luke writes . . .
Luke 4:20-21 (NIV)
20 Then he rolled up the scroll, gave it back to the attendant and sat down. The eyes of everyone in the synagogue were fastened on him. 21 He began by saying to them, "Today this scripture is fulfilled in your hearing."
In Luke 7, when John asks if Jesus is the promised Messiah, what does he say?
Luke 7:22 (NIV)
"Go back and report to John what you have seen and heard: The blind receive sight, the lame walk, those who have leprosy are cured, the deaf hear, the dead are raised, and the good news is preached to the poor."
Do not overlook that fact that God is concerned with these mundane, earthy things! It tells you what you can expect from God. He has open ears, watching eyes, sensitive finger tips, a heart that feels.
That's why people in pain get his attention. It's why he wants to give to those without.
I think that one of the reasons It's A Wonderful Life is a Christmas classic film is because it captures a characteristic of the Christ of Christmas . . . even if unwittingly so. The story is all about new beginnings and fresh starts and second chances. Remember from the film:
When they were just young boys on the frozen pond, George saves his little brother Harry from drowning when he falls through the ice.
Later George saves Mr. Gower from sending bad capsules of medicine to a customer.
Bailey Building and Loan doesn't exist to make money. Old man Bailey is clear about that. It is there to give struggling people another chance at affordable housing.
Mary brings to George the "chance of a life time" by loving him.
Mary gives the old Grandville House another chance by "loving that old house" and refurbishing it.
And of course, at the climax of the film, the people of Bedford Falls are the hands and feet of God when they give George a fresh start, another chance by donating cash to make up for the bank deficit caused by Uncle Billy losing the $8,000.00.
I think the classic example is the fact that God gives George a new beginning. You remember the scene. George gets a chance to see life as it would've been if he never lived. Bedford Falls is now Pottersville. His once good buddy, Ernie the taxi driver, is divorced and living in a shack. He has no idea who George is. The fella at Martini's Bar, who used to be his friend, throws him out into the snow. George was shot at by Bert the cop, who was supposed to be his friend. George has no life . . . no family . . . no history!
Now, let me ask you . . . why is George now elated in the same place he was once doubtful? Because he's gotten another chance! Pure and simple.
That leads us to one more very important thing about Christmas.
Jesus came to remake my spiritual world
Why does a new beginning / a second chance move us so? It's because you and I both know what it's like to need another chance!
Why do we slice and snip at the strings that delicately hold our lives together? We make cutting remarks to people we love the most. We manage our money poorly. We lose our innocence too soon. We duck out on our obligations, or into a sinful experiment that scars us. Now, we don't want to be around our friends, or our family, because down deep we feel guilty. Simply put, we sin and mess up and that's the reason we need Christmas!
Did you know the Year of Jubilee began on the Day of Atonement? That was the one special day of the Hebrew year when the priest actually set foot inside the Holy of Holies (in the temple), the place where God's spirit would meet with a person and accept his or her sacrifice, and forgive that person.
God's point is this: social restarts, economic second chances, physical repairs, relational do-overs, they all are founded in spiritual renewal. Jubilee came out of atonement, payment / the forgiveness of human sin. The Messiah brings hope because the Messiah brings righteousness!
God is not overlooking the spiritual cause behind our cancers, our temptations, or even our colds. Human misery exists because of human sin.
We hear the proclamations at Christ's birth:
Luke 2:10-11 (NIV)
10 But the angel said to them, "Do not be afraid. I bring you good news of great joy that will be for all the people. 11 Today in the town of David a Savior has been born to you; he is Christ the Lord."
Matthew 1:21 (NIV)
"She will give birth to a son, and you are to give him the name Jesus, because he will save his people from their sins."
Because of Jesus, you can start over! You can begin again. The Bible says to confess your sinfulness, ask Jesus to take your punishment, and he will. More than that, he offers you a new beginning. He makes us brand new . . . IN HIM!
I don't care what you've done or where you've been. God will take you back! He will give you a new beginning.
All you need to do is say, "God, I want to live a wonderful life, your way, in Jesus Christ."
Please . . . Do that right now.
He is OUR God of "the Fresh Start!"
November 30, 2019
First Week Of Advent

"IT'S A WONDERFUL LIFE . . . even when MY plans blow up!"
Jeremiah 29:11-13 (NIV)
11 For I know the plans I have for you," declares the Lord, "plans to prosper you and not to harm you, plans to give you hope and a future. 12 Then you will call on me and come and pray to me, and I will listen to you. 13 You will seek me and find me when you seek me with all your heart.
Sometimes our plans and dreams in life don't work out, but what makes life wonderful is accepting the hope-filled truth that GOD has plans for us . . . and those plans are very good!
Today we begin our 2019 ADVENT Sermon Series! And, this year I am linking these sermons to the classic Christmas movie, It's A Wonderful Life. No doubt, you're familiar with it. It's on TV this time every year, and the DVD of it sells at Walmart and Target every Christmas. My parents were born in 1919; television was created in 1927; and, It's A Wonderful Life was created in 1946. That makes this this movie 73 years old!
Now this film is no theological masterpiece, so please DON'T use it as the basis for your religious beliefs. For example, there's nothing biblical about angels earning their wings. Also, the Bible says that it's GOD who sends angels on their assignments . . . not Joseph! Still, the themes of the movie are quite human themes . . . and God does have much to share with us about our humanity.
If you know the story line, you will remember that George Bailey (Jimmy Stewart) has all kinds of plans for his life.
The sore spot for George is that his plans don't turn out as he dreamed. He doesn't get to be a world traveler and see the Roman Colosseum. He doesn't get to go to college. He doesn't get out of the sleepy little town of Bedford Falls. He doesn't get away from the family business, Bailey Building and Loan. He doesn't get to stay single and free (not tied down). And, he doesn't make a lot of money or build famous things that people talk about.
Also, George's friends DO get to leave town! His friend, Sam Wainwright, makes a boat load of money! And, his brother (Harry Bailey) goes to college, AND becomes a famous military pilot!
So, the question is: What makes it a wonderful life when MY plans blow up?
It's great to dream, but dreams alone are not what make life wonderful.
In many ways, we tend to set ourselves up for disappointment. It's a product of the "American Dream" mentality (and I'm sure it's common to all of humanity). Come to America where you can get rich quick, build your own mansion, and govern your life. You are free to express any anger or desire, no matter how hate-filled or perverted, under the guise of freedom of speech. Do your own thing! Be your own person!! Get your own stuff!!!
The sad reality is that very few of us feel that we have reached our (illusive) American Dream.
In Jr. High School I watched Larry Byrd, on the Boston Celtics, and I got geeked up. I thought, "I'm going to do that!" So, I went out for the Jr. High team. I make it! But, I sat on the bench all but 2 minutes and 47 seconds of the entire season. And that was only because our team was losing by double-digits, so the coach put me in the last minute of a couple of games! (Even so, I'll have you know that I scored three points during my entire playing career - I made 3 out of 4 foul shot attempts.) Living the dream like Larry . . . there went that dream!
This scene is repeated a thousand times over:
You're going to be a great doctor or nurse, but you get nauseous and you faint at the sight of blood.
You're going to be in a great rock band, but you can't sing or play an instrument.
You're going to be rich, but fact is, for every millionaire, there are millions of people who stay poor.
You're going to have really great kids, and at least live vicariously through their success . . . but for all your efforts, they turn into persons you're sometimes not sure you like. (Now to be fair, you do have parenting breakthroughs, now and then, but unfortunately it's after your kids are grown and out of the house!)
Do you know what all our disappointments can do to us? They can make us bitter people. We become fearful, and we lose confidence. We experience life as continuous disappointments waiting to happen.
But it is not so. Life is not an accident!
It's a wonderful life because God has his dreams for me. My life is not an accident!
God planned YOU on purpose. The Bible tells us that God makes every human on purpose.
You're not here just because your parents were frisky. Plenty of people get frisky . . . but they don't have any children. No one can force that issue! PLEASE HEAR THIS: You are here because God wanted to love you!
11 "For I know the plans I have for you," declares the Lord, "plans to prosper you and not to harm you, plans to give you hope and a future."
A lot of people have heard or read these verses, on Christian greeting cards. What most people don't know is that they were written to the nation of Israel while they were exiled in Babylon - as slaves to King Nebuchadnezzar! That was no American Dream!
It's like God is saying in this verse: "I know the plans I have for you. I'm not up here just guessing. I'm God. What you think is so hopeless it isn't throwing me off at all. It's not messing me up one bit!"
You're not here because of some freak accident (we sometimes call that science). You know - a dolphin became deformed, sprouted feet, and started walking on land and singing in a band. NO! You're here because God wrote your name into his life planner!!
Psalm 139:16 (NIV)
All the days ordained for me were written in your book before one of them came to be.
Think about this. You don't live in the country you live in by accident.
Acts 17:26 (NIV)
From one man he made every nation of men, that they should inhabit the whole earth;
and he determined the times set for them and the exact places where they should live."
Want to know something even better? God planned for you to know he planned for you.
Some people just go along with the "idea of God." You know, God made us . . . but he's pretty much up there and we're down here in the real world. But that is not so, either!
The next verse in Acts 17 tells us why God planned you and me:
Acts 17:27 (NIV)
God did this so that men would seek him and perhaps reach out for him and find him, though he is not far from each one of us.
Back to Jeremiah 29:11 and God's plans. The next verses tells us why God does it:
12 Then you will call on me and come and pray to me, and I will listen to you. 13 You will seek me and find me when you seek me with all your heart.
All this non-accidental planning with YOUR name on it means God is personally interested in you. Please, hear me. God is not just generically in love with humankind. He loves YOU, by name. He knows YOUR story. He wrote your story! The whole reason YOU are in your story is God wants YOU!
God was saying to Israel, "Look, it's not having everything the way you want it that makes for a wonderful life. It's keeping in step with my good plans for you . . . that'll do it!"
God thought about your future before you even had a present! Let me explain. Some people start saving money for their kids future education . . . BEFORE they even have kids! They are pre-planning! That's awesome. That's the love of a parent, getting ready to give that love away - before the person even exists.
That's what adoptive parents do. And, so do birth parents . . . they get ready in advance! It shows the passion level on their "heart-o-meter."
Guess how long God has had a plan for your life?
Ephesians 1:4-5 (TLB)
4 Long ago, even before he made the world, God chose us to be his very own through what Christ would do for us; he decided then to make us holy in his eyes, without a single fault - we who stand before him covered with his love. 5 His unchanging plan has always been to adopt us into his own family by sending Jesus Christ to die for us. And he did this because he wanted to!
2 Timothy 1:9 (NIV)
[God] has saved us and called us to a holy life - not because of anything we have done but because of his own purpose and grace. This grace was given to us in Christ Jesus before the beginning of time.
Think about Christmas, the celebration of the fact that God isn't just up there lounging by a pool while we're down here sweating it out. When did God's plan to solve our sins begin? It wasn't after we were born and he saw us mess up. And it certainly wasn't after we made ourselves really nice people!
When God promised in the Garden of Eden that a descendant of Eve would crush the serpent's head, it was a plan already in motion . . . before there was a moon and stars, evening and morning. BEFORE! That's how excited God was about you.
It becomes a wonderful life when I accept the good God offers me.
In Jeremiah 29, Israel might be wondering what they are supposed to do while they're in exile, waiting for God to make the good plans come true.
Jeremiah 29:5-7 (NIV)
5 "Build houses and settle down; plant gardens and eat what they produce. 6 Marry and have sons and daughters; find wives for your sons and give your daughters in marriage, so that they too may have sons and daughters. Increase in number there; do not decrease. 7 Also, seek the peace and prosperity of the city to which I have carried you into exile. Pray to the Lord for it, because if it prospers, you too will prosper."
Interesting, isn't it? Get on with living. Build houses, plant gardens, get married. Don't sit around fussing and griping. In fact, while you're waiting on the plan for your well-being, seek the well-being of the people around you and this will bring well-being to you!
I don't know if Frank Capra knew about this text, or this biblical truth, but It's A Wonderful Life says practically this very same thing. It's the epitome of George Bailey's character!
Let's take an example of this. In, It's A Wonderful Life, Mary has been in love with George since their childhood days at the soda fountain. George has overlooked her his whole life. At one point he wrestles with the thought of courting her. He stops in to visit, but it's awkward. Sam Wainwright calls while he's there and offers him a business opportunity that's the "chance of a lifetime". But, there's another chance of a lifetime he needs to think about.
Maybe you, too, have wrestled like George. Fought to keep life the way you wanted it, and almost missed the "chance of a lifetime" - in the gift of a wonderful mate, or the opportunity to love a friend, or any number of things.
It's not explicit in the film, but it is in God's Word. What makes for a wonderful life is when we finally get past our plans and begin to see the plans God has for us!
So, what do we do about all this? How did verse 13 go?
13 You will seek me and find me when you seek me with all your heart. Seek God's plans. Pray to him. Ask him for his desires in your life.
For some just beginning to investigate Christianity, this will mean taking God at his Word, and asking for his help.
For some of you that will mean asking the Christ of Christmas to indeed save you from your sin and become your Savior.
For others of us, it will mean letting Jesus take over another area of our life that we have been trying to control.
To borrow a famous line from another classic movie, Forest Gump, "I'm not a smart man." However, I do know one thing for certain . . . Everything works better when it goes according to plan - God's plan.
God has a plan for you, a plan to love you and to give you a wonderful life!
November 16, 2019
"What WE FORGET - THAT God Remembers"
Have you wondered what God really thinks about you? Our greatest barrier to knowing God better may be how much we know about how much God knows about us! I think we struggle with God because we feel so bad about ourselves. And, if WE know the truth about ourselves, think of how much more God knows us. We can't fool him!
Sometimes, we don't want to pray or read the Bible or think about God - because when we look in the mirror, we say, "I'm such a disappointment." Or, "I ought to be a lot better by now."
We've all felt that way, from time to time. Maybe some of you feel that way right now. It's been a hard week, or a bad month, and now we're nearing the end of what seems like a really wasted year.
Sam Storms captures this truth in one simple sentence: "I think we run from God rather than to him, because we know our own hearts all too well and we barely know his at all."
I really don't think that I need to spend any time convincing us that we are all sinners . . . RIGHT?!
We know the truth about ourselves all too well. It's the 'other side of that coin' that we need to talk about today. We don't know God's heart very well.
That's where Psalm 103 can help us tremendously. Perhaps no other chapter in the Bible so clearly reveals God's compassion for his people.
Psalm 103:6-18
6 The Lord works righteousness and justice for all the oppressed. 7 He made known his ways to Moses, his deeds to the people of Israel: 8 The Lord is compassionate and gracious, slow to anger, abounding in love. 9 He will not always accuse, nor will he harbor his anger forever; 10 he does not treat us as our sins deserve or repay us according to our iniquities. 11 For as high as the heavens are above the earth, so great is his love for those who fear him; 12 as far as the east is from the west, so far has he removed our transgressions from us. 13 As a father has compassion on his children, so the Lord has compassion on those who fear him; 14 for he knows how we are formed, he remembers that we are dust. 15 The life of mortals is like grass, they flourish like a flower of the field; 16 the wind blows over it and it is gone, and its place remembers it no more. 17 But from everlasting to everlasting the Lord's love is with those who fear him, and his righteousness with their children's children - 18 with those who keep his covenant and remember to obey his precepts.
If you're wondering what God thinks about you, let's take a journey, through Psalm 103, and discover several truths about God's heart.
1. God Loves to Help the Needy
6 The Lord works righteousness and justice for all the oppressed. 7 He made known his ways to Moses, his deeds to the people of Israel:
The phrase "the oppressed" refers to those who can't help themselves. In the OT, the word referred especially to widows, orphans, foreigners, and the poor. If you're tempted to take advantage of someone, because you are strong and they are weak, think about this: God takes the side of the weak! God keeps his eyes on the helpless, and when others hurt them, he moves to balance the scales of justice. In the words of Martin Luther King, Jr., "The arm of the universe is long but it bends toward justice."
Now, there are days and seasons of time when that's is hard to believe, but this truth stands solid like a rock for God's children. If all of history were a book, then we haven't reached the final chapter yet. We are nearing the end, but we're not sure how far away we are. However, what we do know is this . . . eventually God will bring everything to light, and he will judge with impartiality. On that day there will be no hiding, no excuse-making, no bribes, and no way of escape!
Are YOU needy? The answer is yes, whether you know it or not. You are needy and God is on your side. THAT is a great place to begin Thanksgiving!
2. GOD Shows Mercy to Those who don't Deserve It
8 The Lord is compassionate and gracious, slow to anger, abounding in love.
Four great attributes of God in this verse:
1) The Lord is compassionate - He pardons us.

2) The Lord is gracious - He gives us what we don't deserve.

3) The Lord is slow to anger - He is patient with us when we fall.

4) The Lord abounds in love - He loves us more than we can imagine.

There's no love like God's love. When he saves, he saves completely. When he forgives, he forgives all our sins. When he sets us free, we're free forever!
The King James Version translates the last phrase of verse 8 by saying that God is "plenteous in mercy."
Sparing mercy, inviting mercy, upholding mercy, consoling mercy,
infinite mercy, everlasting mercy!
Six kinds of mercy in just one sentence. That's plenteous mercy for anyone who needs it!
3. GOD CONTAINs His Wrath
9 He will not always accuse, nor will he harbor his anger forever; 10 he does not treat us as our sins deserve or repay us according to our iniquities.
Have you ever known anyone who loved to argue? (Have you been that person?!) We all know people who love to keep a quarrel going because they are so angry. God is NOT like that. He is willing to end the quarrel and welcome us back home. Sometimes the real problem is that we want to keep fighting him!
All too often, God is more ready to forgive than we are to be forgiven!
When we forget to pray, he remembers to feed us. When we forget to give thanks, he sends us restful sleep. When we mess with sin, he sends his Holy Spirit to convict us. When we refuse to give, he keeps on giving, anyway. When we fall, he picks us up. When we disappoint ourselves and others, he still calls us his children!
God even blesses those who don't believe in him!
I saw a book that an atheist wrote, called, "God Is NOT Great: How Religion Poisons Everything." In that book the author debates every religious-type person that he can find. And, he's sold a boatload of copies of the book! The author is completely committed to debunking religion of every type, and even more committed to the concept that God is simply not necessary!
But, can you see the mercy of God here? Instead of crushing the author, like an ant, the Lord feeds him and nourishes him and gives him health and love and life. It is the longsuffering of God that allows people to deny HIM. And why would God show such kindness to someone utterly dedicated to eradicating HIS influence in the world?
Because, if there is a God at all (and there is), he is not in the least intimidated by this guy . . . or by you . . . or by me!
Think of atheists shooting at God . . . while they are standing on the ground that HE provides for them! The fact that God withholds punishment to his enemies - that, also, is evidence of his mercy!
Romans 2:4 (NIV)
God's kindness is intended to lead you to repentance.
4. God Forgives All Our Sins
11 For as high as the heavens are above the earth, so great is his love for those who fear him; 12 as far as the east is from the west, so far has he removed our transgressions from us.
Consider the greatness of God's love. Astronomers tell us that the farthest known light source from the earth is ten billion light years away. That means that light starting from that source (a quasar) would take ten billion years traveling at the speed to light to arrive at the earth. By contrast, the nearest star is "only" four light years away from us. That's four years traveling at the speed of light, which is 186,000 miles per second. Light from the sun reaches the earth in a little over eight minutes. So, even the nearest star is a vast distance from the earth. I read this week, that using ion drive propulsion (whatever that is), you could reach the nearest star in a modern spaceship in only 81,000 years!
You can turn that all around any way you like, and we're still left with 2 inescapable realities. First, we live in a tiny corner of the universe, and second, the universe is vast beyond our comprehension. But God's love is greater, vaster, larger, deeper, longer, broader, and bigger in all dimensions than the universe itself. Get in a rocket equipped with any system you can imagine. Fly at warp speed. Go to the end of the known universe and beyond.
And when you have gone as far as you can go, look up and smile because God's love is still going. You will never reach the end of it.
Consider the magnitude of God's love. Suppose you want to go east until you finally reach the west. So you take off from Racine in a hot air balloon. When you land in Lisbon, Portugal, you get in a Jeep Cherokee and drive across Europe until you come to Varna, Bulgaria. There you hop on a freighter that takes you through the Black Sea, the Aegean Sea, the Mediterranean Sea, the Suez Canal, the Red Sea, and on to the Gulf of Aden (where you narrowly escape getting caught by pirates), and on into the Indian Ocean where you finally land in Colombo, Sri Lanka. From there you catch a flight to Singapore and then down south to Perth, Australia. There you hitchhike across the Outback, eventually arriving in Sydney where you join a passenger ship heading for Easter Island. You then fly to Santiago, Chile where you rent a beat-up Jeep and start driving north. It's a long way but you eventually make it all the way to Nome, Alaska, where you hire a dogsled team so that you can run the Iditarod Race - in reverse, ending up in Anchorage. You hop on a cruise ship to Vancouver, BC, where you rent a Harley and start scooting your way back into the United States. Finally, you make it back to Racine. Besides having circumnavigated the globe, what have you proved?
Among other things, you have proved that no matter how far east you go, you will never find the west!
The farther east you go, the farther you are from the west. That's the magnitude of God's love!
Here is great good news for all the sinners of the world. When God forgives, he removes our sins, he takes them away, and he puts them so far away from us that we could never find them if we searched for them for a thousand years. They are forgiven forever!
My sin, oh the bliss, of this glorious thought.
My sin, not in part, but the whole.
Is nailed to his cross and I bear it no more!
Praise the Lord, praise the Lord, oh my soul.
It is well, with my soul . . .
because God forgives ALL of my sins!
5. God Understands Our Weakness
13 As a father has compassion on his children, so the Lord has compassion on those who fear him;
I never really understood that verse . . . until Donna and I started having children of my own.
When our kids were very young and one of them would have trouble going to sleep (and, after Donna had been up through the night with them the previous 47 nights), I'd get up and take them out of their bed and carry them in my arms. Sometimes I'd sing to them. I remember that I would often sing "Jesus Loves Me," over and over again - inserting their names in place of "me" . . . until they would finally fall asleep in my arms.
Earthly fathers, however imperfect we are, point upward to our Heavenly Father. When an earthly father has done his job well, he makes it easy for his children to believe in their Heavenly Father.
Our children learn from us that we do not worship a god of stone, or an empty idol, or a remote deity, or an impersonal machine in the sky. We serve a Father God who knows our weakness and loves us anyway.
God, our Heavenly Father, the Great Physician to our soul, knows our weakness and understands our fears. And when we can't go on in our own strength, he carries us! God understands our weakness.
6. God Remembers That We Are Dust
14 for he knows how we are formed, he remembers that we are dust. 15 The life of mortals is like grass, they flourish like a flower of the field; 16 the wind blows over it and it is gone, and its place remembers it no more.
Here is a truth we all understand, especially this time of year: Yesterday's green leaves soon turn brown. It is a law of nature that the green leaves of spring end up in piles on our lawn. (Did you see this fall the gorgeous orange, pink, bright red, yellow, purple, and every possible shade of brown leaves?)
Why do the leaves lose their green? There is a scientific explanation - having to do with the loss of green chlorophyll, but that simply means the leaves are slowly dying. The beauty of the color of the leaves comes from their death!
Who remembers each leaf? Not the tree. One by one the leaves fall to the ground where they disintegrate and return to the soil from which they came. No one names them or numbers them or even thinks about them. And now, most of the leaves are gone from the trees. It is the way of nature, the way God arranged the changing of the seasons.
Several years ago Donna would sometimes tease me by saying, "There's a little gray in your beard." She stopped saying that a long time ago, because the "little" has become A LOT!
Just this morning when I looked in the mirror I saw that there is much more gray hair than brown on my head these days. I also thought that when God puts gray in your beard, it's like the leaves turning brown in the fall. It's God's way of saying, "You won't be here forever."
I was driving through a suburb in Chicago once, by one of those cemeteries that seems to go on forever. As the cars sped down that road, I smiled when I saw a billboard sponsored by the cemetery. It said, "Slow Down. We'll save a place for you." I'm sure they will!
If that's all there is, if we are here today and gone tomorrow, if that's the end of the story, then there isn't much hope. But let me tell you. If you don't have anything else to be thankful for this year, here's something: Our hope is not in man or in anything man can do. Our hope is in the everlasting God!
7. God Links Us With Eternity by Linking Us With Himself
17 But from everlasting to everlasting the Lord's love is with those who fear him, and his righteousness with their children's children - 18 with those who keep his covenant and remember to obey his precepts.
There is nothing we can do about our frailty. We come from the hand of our Creator stamped, "Fragile: Handle With Care." We all have a shelf life, an expiration date. Try as we might, we cannot cancel our humanity. Nothing can change that.
Vitamins and exercise and clean living may slow down the process. Positive thinking may improve our mood. But for all of us, the end is the same: "Ashes to ashes; Dust to dust."
Psalm 103 offers us strong comfort that lifts us up above the nature of this life. It is the "but" that begins verse 17. That "BUT" changes everything!
That one word, "but," offers an eternal contrast between the fading flower (vs. 15-16) and the everlasting God (vs. 17-18) . . . our mortality and God's eternity!
That one little word - "but" - is the demarcation between this life and the next. Here is our real hope of life that never ends: God's tender mercy, his unfailing love, his abounding grace.
Someone's said that life without Christ is a hopeless dead end, but life with Christ is an endless hope!
In this transient and passing world, where everything fades away, we have the promise that WE are linked to the future - even after we are gone - by the faithfulness of God. This, too, is the mercy of God.
So, what is Psalm 103 telling us?
We are richer than we think, we are more blessed than we know, and we have more than we realize. We frail, mortal sinners are rich in the mercy of God, because we have found that mercy - or rather, that mercy has found us - in the cross of Jesus Christ!
During one of his sermons, Billy Graham told the story of a patrolman on night duty in a town in northern England. As he walked the streets, he heard a child crying. Shining his flashlight into the darkness, he saw a little boy in the shadows sitting on a doorstep, tears were running down his cheek.
The child said, "I'm lost. Please take me home." And the policeman began naming street after street, trying to help the boy remember where he lived. He named many of the landmarks in the area, but the little boy didn't know his address.
Then, he remembered that at the center of the town there was a church with a steeple and large white cross that towered above the rest of the city.
The policeman pointed to the cross and said, "Do you live anywhere near that place?" The little boy's face immediately brightened up. He said, "Yes, sir. Take me to the cross and I can find my way home."
All that we believe, all that we have, all that we hope for is found in the cross of Jesus Christ. Go to the cross and you will find your way home to God!
Are you weak? So am I.

Are you needy? So am I.

Are you guilty? So am I.

Are you frail? So am I.

Are you like dust? So am I.
And God says to us (his weak, needy, guilty, frail, dusty children), "I know you through and through - and I love you anyway. Come to me. Rest in me. Make me your Rock."
What we forget, God Remembers!
And, God's mercy in Jesus Christ is more than enough for ALL of us.
Aren't you thankful?
October 26, 2019
"LOVE, LOVE, LOVE"
Have you heard these words of wisdom? If you love something, set it free. If it comes back, it was and always will be yours. If it never returns, it was never yours to begin with. And, if it just sits in your living room and messes up your stuff, eats your food, uses your car, takes your money and never behaves as if you actually set it free in the first place - you either married it or gave birth to it! Hmmm . . .
The Beatles told the world, in their song, All You Need Is Love: "Love, love, love - love is all you need." Our world DOES need love, but the world is often really mixed up when it comes to L-O-V-E.
First and foremost, let's consider what God's Word (the Bible) says about love. Look at these verses:
Romans 12:9-10
Powered by MyFlock © 2019
Banner Artwork © Copyright PRAETER DESIGN